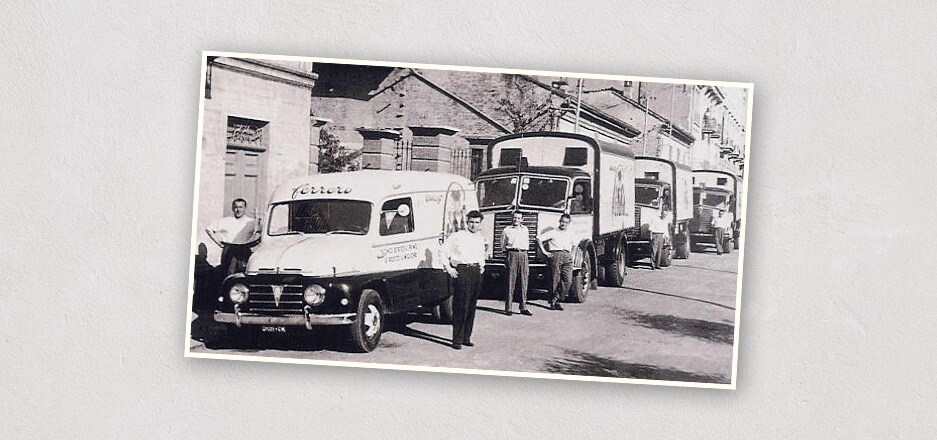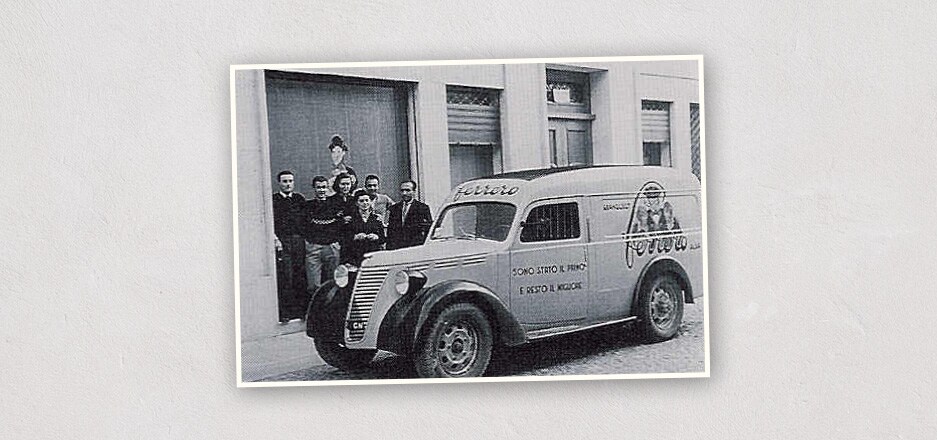 Late 1940s, selling from the van.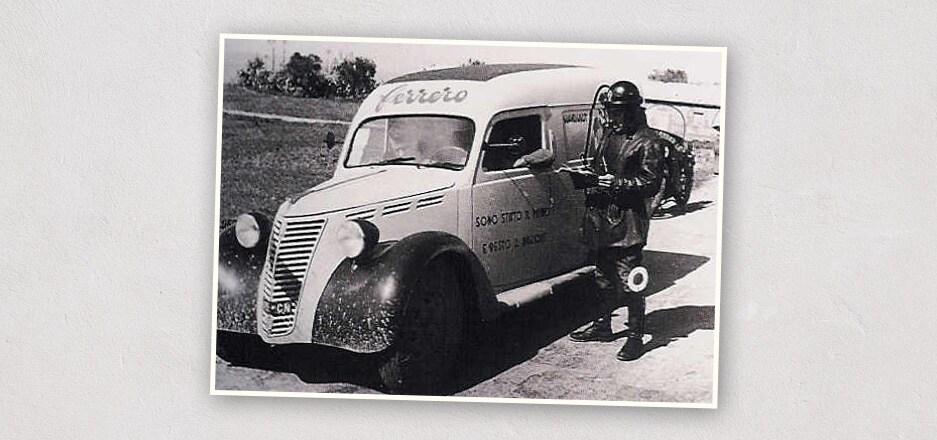 1950s, a check on the motorway.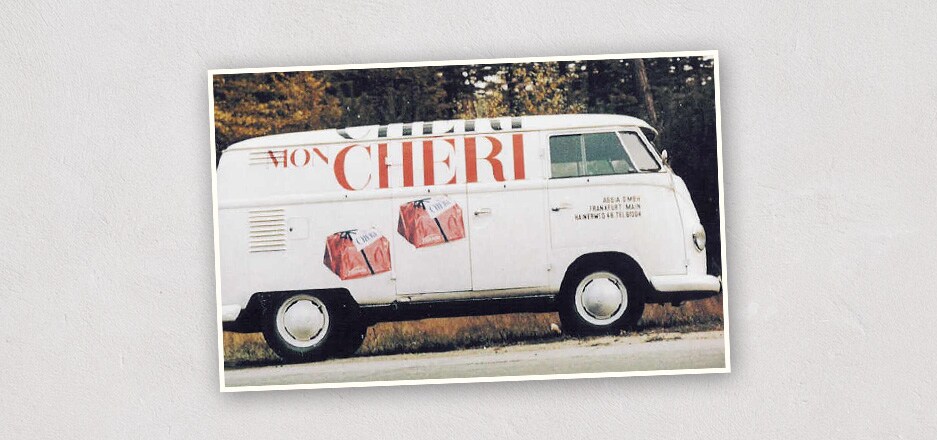 Wolkswagen van for delivering products to retailers in Germany.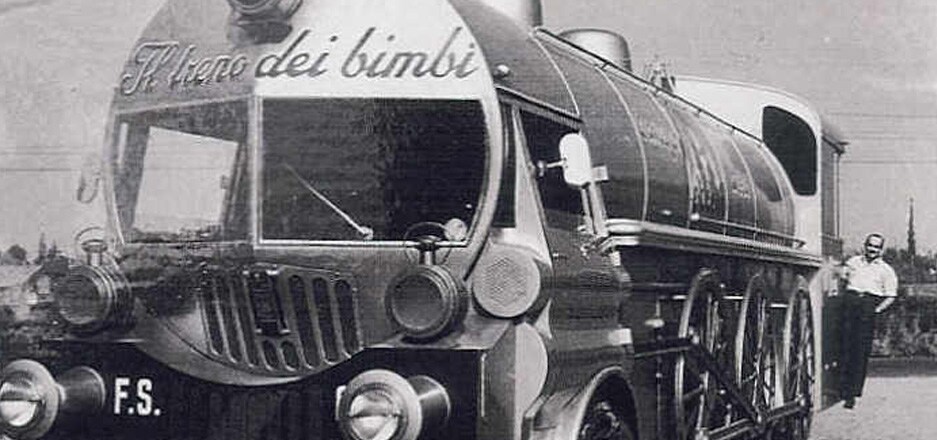 1950s, Children Sweet Tour in Italy.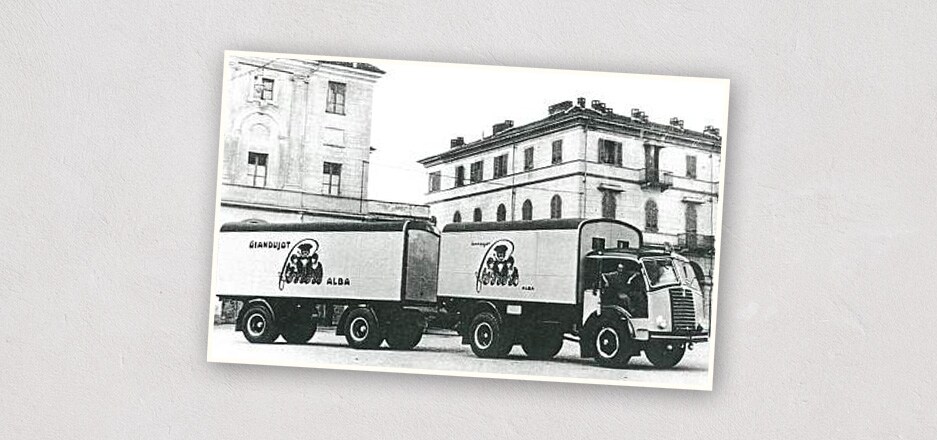 FIAT articulated lorry for transporting product from the factory.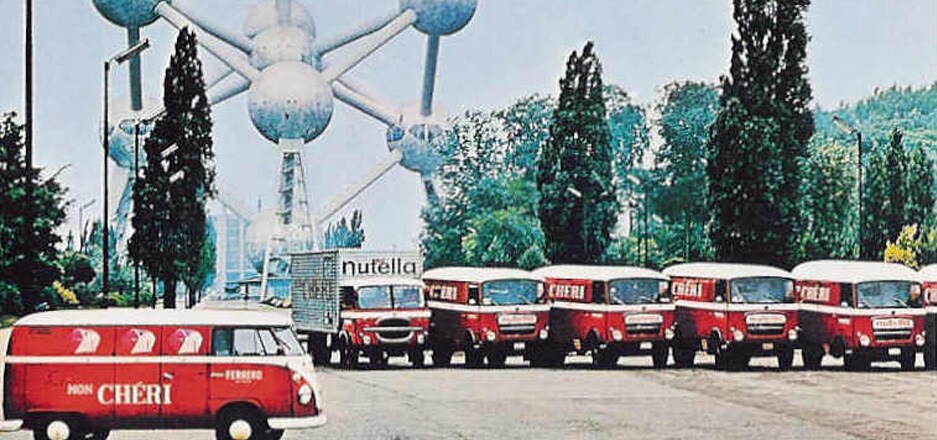 1970s Exhibition of the BeNeLux branch vehicles in Brussels.
1950s, canvassing for sales in Venice.